Are you wondering how to use I-CubeX with
Touchdesigner
?
With the latest
WiConnect 1.922
for the
WiDig
you can send/receive OSC via WiFi directly to/from Touchdesigner from/to the WiDig, no middle-ware needed ! Just configure the WiDig using its
webpages
.
When working via USB use
ioCube
, a Touchdesigner node that seamlessly integrates I-CubeX digitizers with Touchdesigner without middle-ware either, see the screenshot below and this
guide
for examples.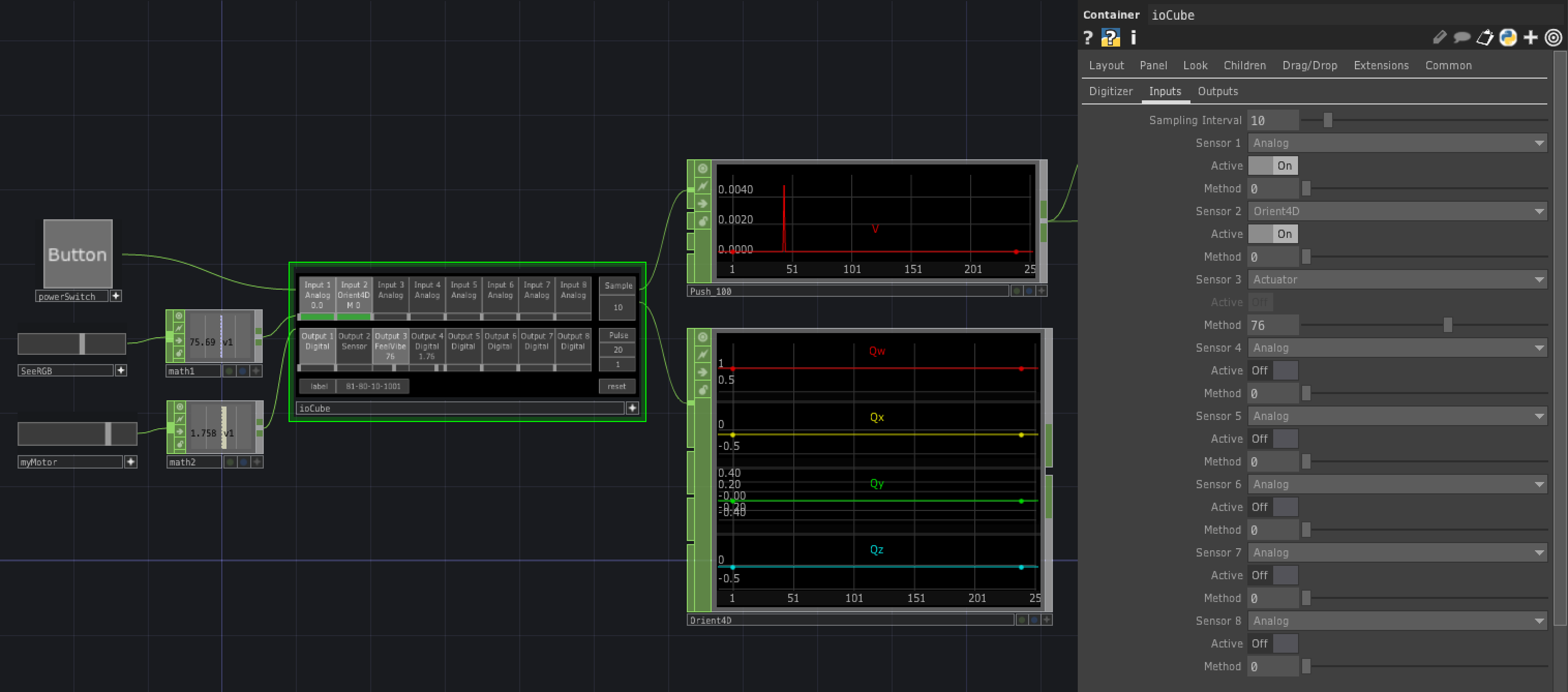 See also these videos showing even more ways to get sensor data from the WiDig into TouchDesigner wirelessly
via BLE-MIDI
or wired
via USB and OSC
.